*** OUR CURRENT BUSINESS HOURS ***
OPEN Tuesday through Sunday from 10 a.m. to 5 p.m.
Last admission of the day sold at 4:30 p.m.
CLOSED Monday.
CLOSED Thanksgiving Day & Christmas Day.

ADMISSION PRICES
Adults: $16.00
Seniors (age 62 and over): $14.00
Seniors pay $12.50 on Wednesdays.
Children (age 3 through 17): $10.00
Also $10.00 for students up through age 22
with valid student ID.
Children under age 3: Free
We are now operating at 100% capacity for visitors.
No reservations are necessary.
Guests can walk in from 10 a.m. to 5 p.m.
and pay for admission in our Gift Shop.

Please continue to visit our website,
as well as the Magic Wings Facebook page,
for the latest updated information.
~ Magic Wings Management
Please read these policies carefully

:
Face masks are NOT currently required or mandated


while visiting

.


We request that unvaccinated visitors




please wear a mask

.




This includes children ages 3 and up.



*

No outside food or drinks allowed inside the building

.
* Regular cleaning and sanitizing of all areas and touch surfaces
will take place throughout each day.
* Not feeling well? Please stay home, take care of yourselves,
and we'll see you here when you're better.
Please be aware that we will modify these conditions as needed.
Further updates will appear on our website,
our Facebook page, and our company voice mail message.
Thank you for your understanding and cooperation.
As always, our goal is to provide you with a wonderful visit
while still providing for everyone's safety.
Please continue to take care of yourselves and each other.


– Kathy Fiore & George Miller, Magic Wings Management
IN LOVING MEMORY
Our parents
George E. Miller Jr.   1942 – 2017
Sharon E. Miller   1945 – 2020

Gayle M. Ball   1964 – 2021
The Lepidoptera source in Western Massachusetts, featuring an 8,000-square foot indoor conservatory
home to some 4,000 exotic and domestic butterflies in a tropical environment,
Magic Wings focuses on butterfly-related education, recreation, entertainment and gardening needs.

ADMISSION PRICES
Adults: $16.00
Seniors (age 62 and over): $14.00
Seniors pay $12.50 on Wednesdays.
Children (age 3 through 17): $10.00
Also $10.00 for students up through age 22
with valid student ID.
Children under age 3: Free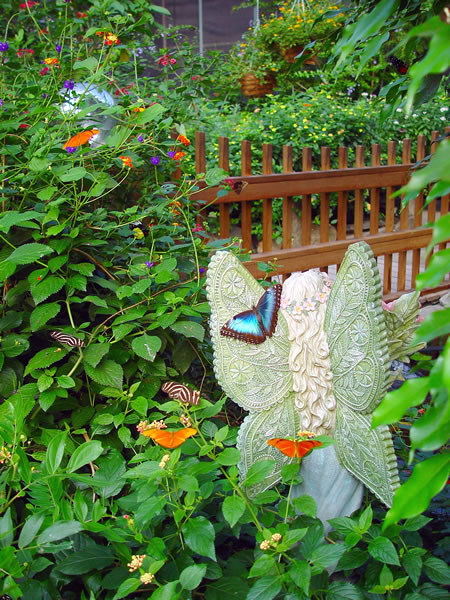 Visit the Magic Wings Facebook page
to find out more about our
latest news, events and promotions!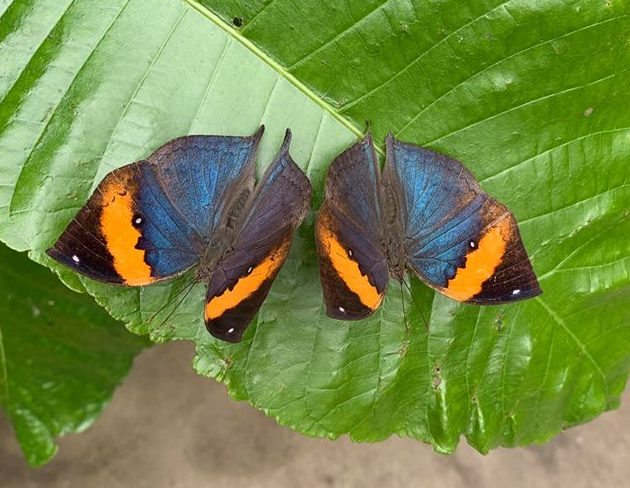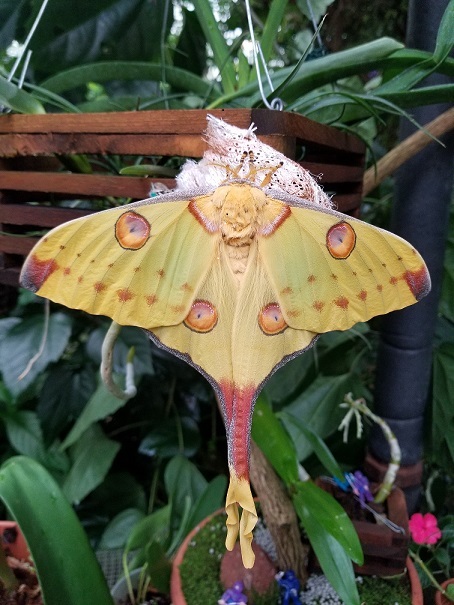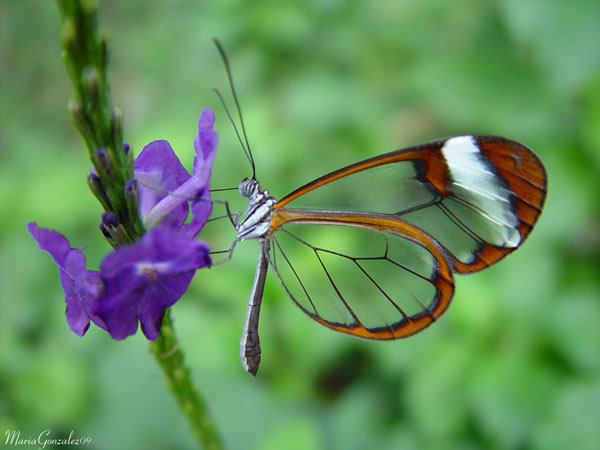 PLEASE NOTE:
Strollers are not allowed inside the Conservatory or Gift Shop, due to fire code compliance regulations.
With very young children who normally use a stroller, we recommend also bringing a backpack or snuggly with you.
You may wheel a stroller into the building and park it in the Coat Room, just off our Atrium, during your visit.
Thank you for your understanding.