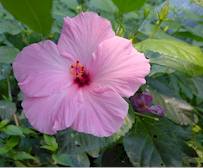 *** PLEASE NOTE ***
The Magic Wings Food Court is currently CLOSED
to the public until further notice.

Food Court
Come in from your busy day to the quiet serenity of Magic Wings Butterfly Conservatory & Gardens. When you come through the Main Entrance into the Atrium, Magic Wings Gift Shop is to your left and the entrance into the exhibits and display area and the conservatory is directly in front of you.
To the right is the passageway to the next building that houses our meeting rooms, restrooms, Magic Wings Garden Shop and the Magic Wings Food Court.
The Magic Wings Food Court

Sit down and enjoy a snack or a full meal.

Sandwiches

Homemade Soups

Salads

Hot Dogs

Baked Goods

Soft Serve
Chocolate, Vanilla, Swirl + 24 Other Flavors

Soft Serve
Available ALL YEAR 'ROUND

Coffee/Tea

Fountain Sodas

Bottled Drinks
We add new items to our menu frequently.
If you're planning a trip to Magic Wings, check back from time to time
to see just what we've added.
Take Out is available — Call (413) 665-2805, Ext. 211

PLEASE NOTE: Outside food is not permitted inside Magic Wings.
If you plan to bring your own food,
please feel free to use our seasonal covered outdoor picnic area.
Thank you for your understanding.
ALLERGEN WARNING: All food is prepared in a facility
that may contain peanuts and tree nuts.